See "Holiday" HERE on Vents Magazine Now!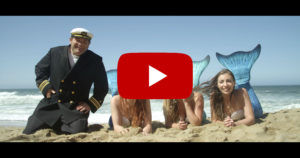 http://ventsmagazine.com/2016/07/27/premiere-stormy-strong-release-new-music-video-holiday/
We long searched The 7 Seas in a journey fraught with peril to find her, and I am excited to announce the addition of Surreyya Hada to the Crew! Surreyya is not only an amazing vocalist and entertainer, but an award winning belly dancer, a dance choreographer and potentiallya sirenic mermaid in her spare time! I began the project with female vocals and I am _beyond_ excited for us to begin a new amazing journey with Surreyya that will help serve and evolve the existing songs, create new exciting songs, embellish the live show as well as many other surprises we must keep quiet about lest we wake the Cyclops! Read More HERE!